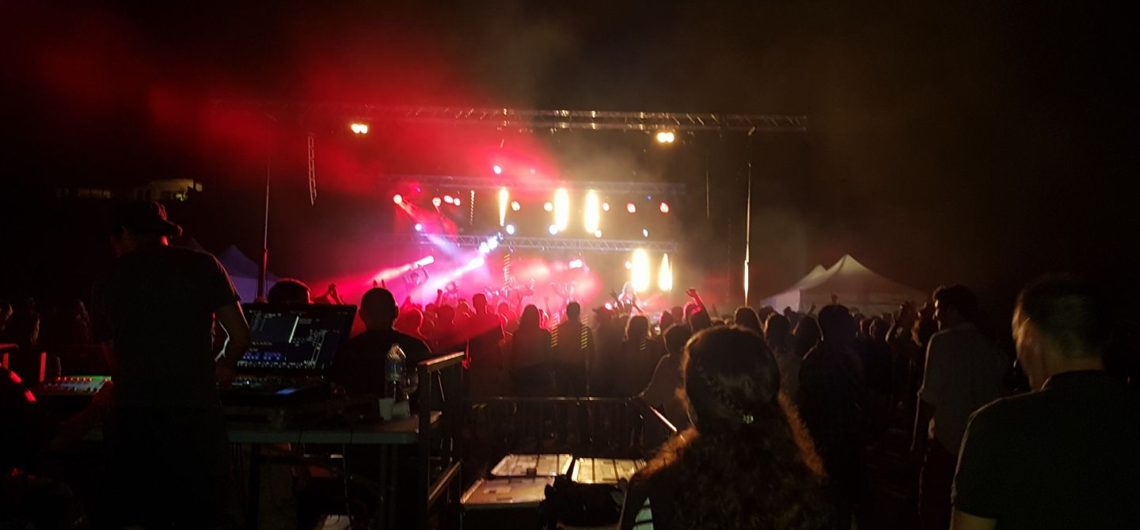 St Tropez Entertainment Guide
A guide to Restaurants, Clubs and Entertainment in the St.Tropez area more fun for your watersports activity holiday
ST. TROPEZ
St.Tropez has been described as "one of the most salubrious and glamorous places in the world"! Our St Tropez entertainment guide will help you make the most of your visit.
It's just brimming with a passion for life. So much to see and so much choice. You will rub shoulders with some of the most beautiful people in the world and wonder at the wealth that is floating by the main port. It can, of course, be quite expensive, however, just behind the port, leading up to the Citadel, there are some reasonably priced restaurants. In the square, the Place du Lices, there are more great restaurants. Some moderately priced, like 'Le Cafe' which has a typical French Provencal menu. Along the quayside to the port are some fabulous bars / restaurants such as the 'Cafe de Paris', 'Bar du Port' and the increasingly popular 'Le Quai'. All have great atmosphere and great music if you like dancing. St. Tropez has a legendary nightlife with some top clubs Les Caves du Roy, the Papagayo and the VIP Room are the biggest and best nightclubs in town and also the most expensive. There are, however, a number of other clubby bars that won't break the bank. One of our favourites is Chez Maggy's which opens until 3 am and L'Esquinade club which opens at 3 am! You need to be young or possess stamina!
CLUB 55 
Arguably the most exclusive watering hole in the world. Littered with celebraties and billionaires, this most famous of restaurants was founded in 1955.
"When Brigitte Bardot cavorted on the sand in a gingham bikini in St Tropez in 1955, while her husband Roger Vadim trained his camera on her for the film 'And God Created Woman', she established not only the popularity of the two-piece but the reputation of St Tropez as the beachwear capital of the western world. A tall screen of whispering bamboo envelops Club 55, the beach club created in the year of its name to provide refreshments to Vadim's cast and crew."
NIKKI BEACH CLUB 
Originally, there were just two of these amazing Nikki Beach clubs in the world, one at Miami beach, Florida and the other here at Pampelone beach, St. Tropez. There are a few more now in very salubrious places around the world. Our St Tropez entertainment guide would not be complete without Nikki Beach. Fabulous lunch venue that turns into a party around six. Full of the brash, pretentious, rich and famous beautiful people. Ideal place for hen parties and party animals. It can drain your resources. 30 euros for a sunbed, 10 euros for a basic drink and don't order lunch from the fresh fish platter but there are ways to keep it reasonable.
MARINES DE COGOLIN 
Our very own marina features a whole parade of very fine restaurants and bars, so you don't have to go very far. There is a Vietnamese, an Italian, a Corsican and, of course, some French restaurants. L'Olivier's has probably the best food but our favourite is Pierre's la Corse, where we can have a three course meal for 19 euros followed by fun and dancing until late, if you wish. A couple of miles from St.Tropez
AZZURA BEACH RESTAURANT
This is the local beach you can walk to from the apartments where you can swim, sunbath, eat at very reasonable prices, play volleyball, hire windsurfers, dinghies etc during your free time from your watersports activity holiday.
The restaurant is possibly the best value, and is usually where we have the first group get together. On Friday and Saturday nights, Azzura usually host a fabulous Salsa Party Night, into the early hours for those party animals
MONROES
Monroe's is a very popular pub/restaurant. It was formerly British owned and run, but the new French owner has retained the original character, having  extensively improved the layout. The food is plentiful and reasonably priced and there is a happy hour when drinks are half price. It's a good place for a dance as the live bands are excellent, some of the best we have heard. Good wi-fi too!
PORT GRIMAUD 
Port Grimaud is a labyrinth of canals that is based, in part, on Venice. Whilst a few miles from St Tropez it is famous enough to be included in the St Tropez entertainment guide. Late night shopping, eating and drinking. and the beautiful surroundings, make it very popular with tourists. We  normally travel here by boat as part of our watersports activity holiday.  There are numerous restaurants with some on the quayside that are popular during the day or night. It has a lovely beach with a volleyball net and a great bar that we often use after kayaking.
PRAIRIES DE LA MER 
The Long Bar is part of the holiday complex 'Prairies de la Mer', not far from Monroe's, and just beyond Port Grimaud. We sometimes go to watch a great band in an open air environment. We provide the transport often by boat! There are also a few restaurants, right on the beach and a groovy bar called the Canopy. Because it's very close to Port Grimaud and Monroe's we have the choice so can never be disappointed. The Prairies qualifies for several entries in the St Tropez entertainment guide.
GASSIN, GRIMAUD and RAMATOUELLE 
The three, Provencal fortified hilltop villages, claimed to be the most beautiful villages in France. Grimaud is a must for us to see. Not only is it a fabulous example of a Provencal village, it has a ruined castle, a beautifully restored provencal windmill, a gorge, an ancient bridge and fantastic views down to the Gulf and the surrounding area. Gassin has probably, even better views, including west to the Isles of the Porquerolles. Ramatouelle is the third of these most picturesque villages and a 'must see' entry in the St Tropez entertainment guide.
LA FOUX
If you want to eat very cheaply, La Foux has a Macdonalds and a Casino restaurant which is affiliated to the Geant hypermarket. They are open till around 11 o'clock pm and the Casino restaurant can provide a 3 course meal for about £10. Afterwards you can visit the very comprehensive fairground across the road with rides that will do Alton Towers proud. Very popular as an evening venue for families.
JAS ROBERT
This is an unusual but very French restaurant approx 5-10 minutes away by car. It has live music on Fridays and it stays open until the last person leaves. You mostly sit outside at the tables in the gardens and you can still get a meal at midnight.