Memories are a treasure
So how do we hold on to our memories
It is often said 'you are what you eat' but equally it is true 'that you are what you do'. The more adventurous and active a life style led then the more memories you will have to share.
Today we are so lucky to have the ability to share and and savour our memories. The digital revolution enables us to keep and hold what is dear to us close and accessible. Facebook  Google+ however you feel about them mean we can keep in touch with our past. The times that meant the most to you. Captured in time and there to return to time and again. What a treasure.
At Adventure St Tropez we love to give you memories.
The excitement of learning to waterski or wakeboard. Sailing to a beautiful cove and anchoring for a swim and snorkel. Jumping off rocks and kayaking in beautiful places. Just being in the warmth and ambiance of the Gulf of St Tropez. Memories are made of this. Who am I to disagree?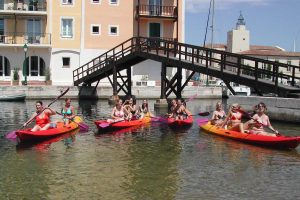 Some of you loved the wakeboarding.  Some of you loved the kayaking some of you loved speed and power boating. Some of you loved to jet-ski.  Some of you just loved to sail away. And all of you loved the Rose wine the sun and the warm clear sea.
And we loved the memories you made for us. Thank you.