New Boat Added to our Charter Fleet: Pershing 40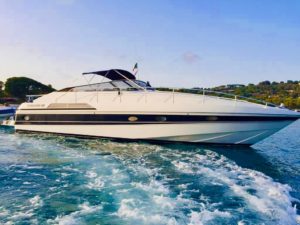 We are excited to announce the addition of a beautiful classic, the Pershing 40, to our fleet for the 2022 season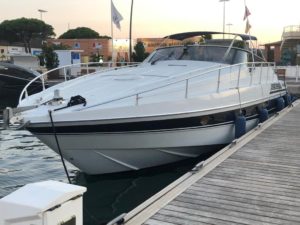 At 43ft (13.2m) and rated for 10 passengers (plus 2 crew), this boat can make comfortable trips to the Islands of Port Cros and Porquerolles as well as Cannes and further afield. Available for chartered hire from 1st May from just €850 (plus fuel) we expect this to be a VERY popular addition.
Full information and real-time online booking is online: here for full day charters, and here for half-day charters.
Want to keep up-to-date with what we're doing this season? Like our Facebook page here. Want to book a private boat trip as seen on television? Book a private boat charter here. Fancy learning to wakeboard (or waterski)? Check out our offering here. Or want to come for a whole week of adventure? Book a week's holiday with us now!