Location de bateau privé dans le golfe de St Tropez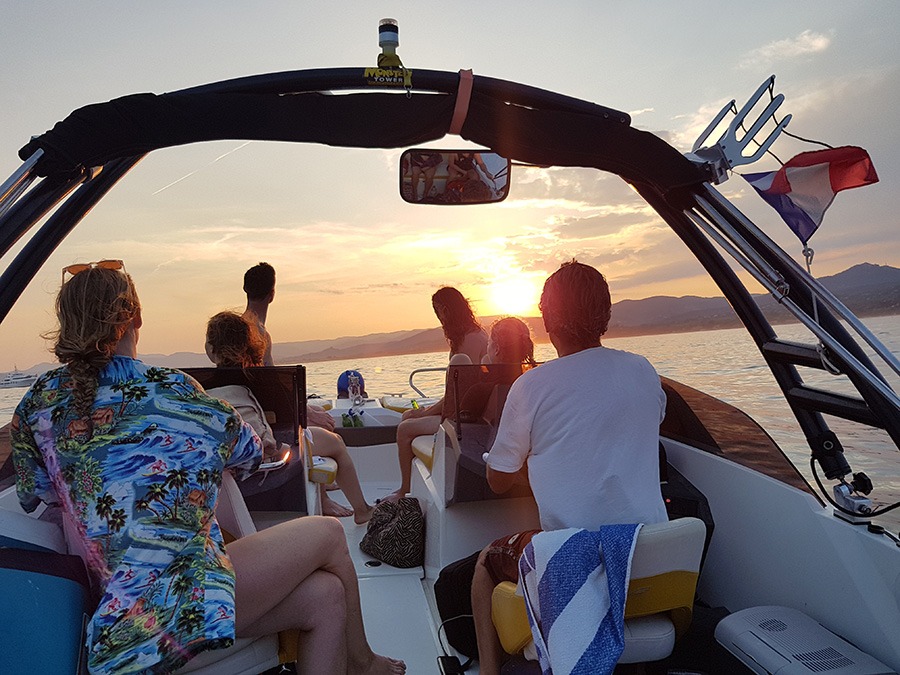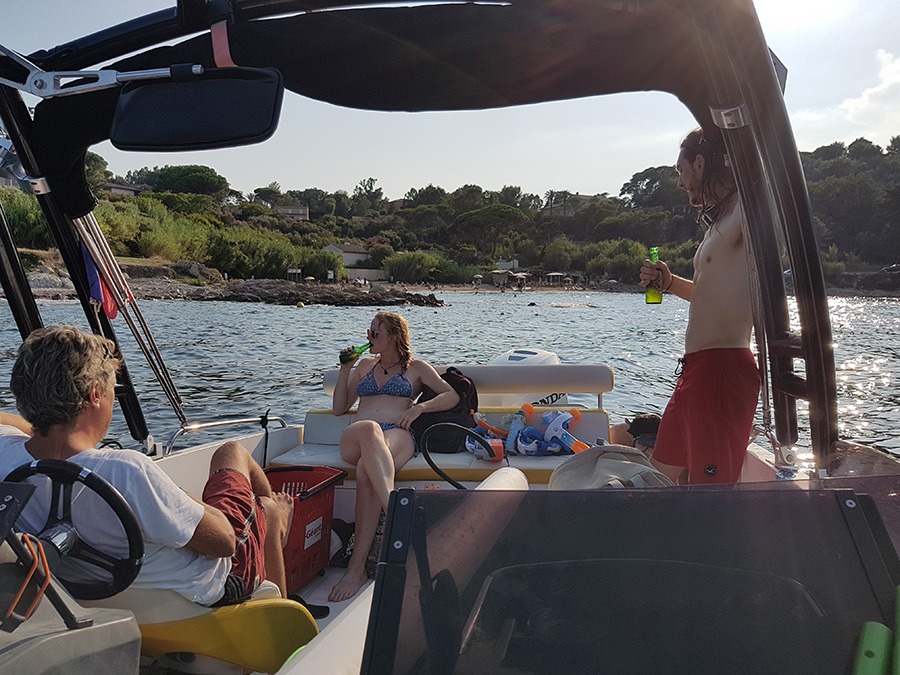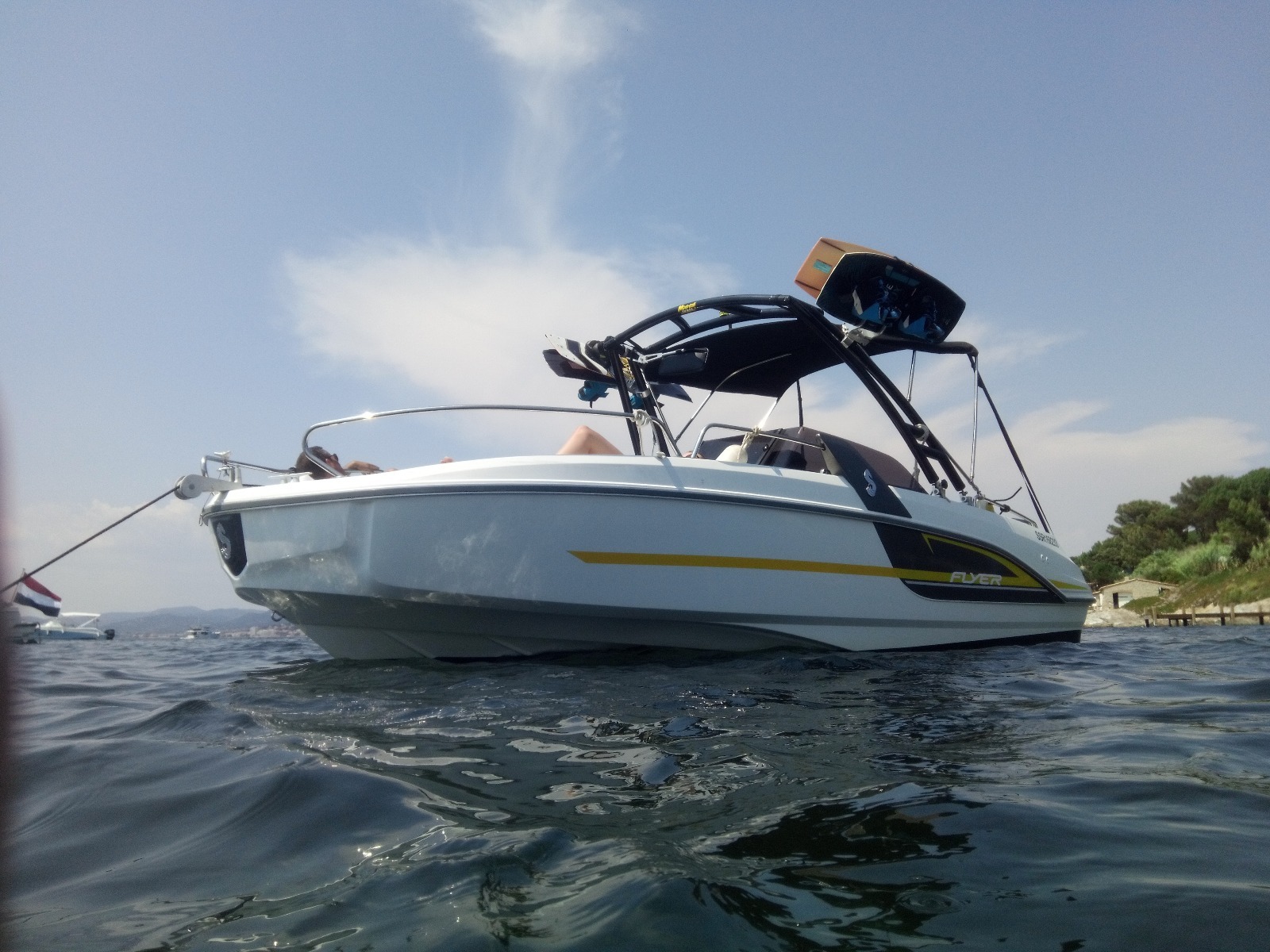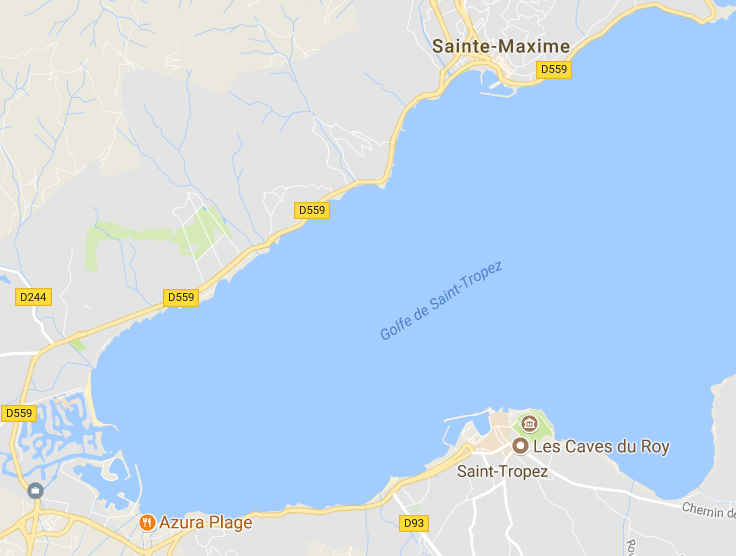 Enjoy a half day private boat charter in the Bay of Saint Tropez. The tour is fully tailored – you can choose where to go within the Bay of Saint Tropez, and how long we stay in each place. We can bring Stand Up Paddleboards and an inflatable donut/towable for no extra charge. We always have wakeboards and waterskis on board that you can use at no extra charge. 
Un itinéraire typique pourrait être le suivant:
Arrêté à: Port Grimaud, Grimaud, Côte d'Azur - Côte d'Azur, Provence-Alpes-Côte d'Azur
Visitez les canaux pittoresques de Port Grimaud, également connu sous le nom de «Petite Venise de la France» et descendez pour explorer le village. Possibilité de s'arrêter pour le déjeuner ou une glace ou une bière!
Durée: 1 heure
Arrêté à: Port de Saint-Tropez, Saint-Tropez, Côte d'Azur - Côte d'Azur, Provence-Alpes-Côte d'Azur
Stop off in Saint Tropez harbour, visit the shops, have a drink and check out on the amazing super yachts, super cars and super people 🙂
Durée: 1 heure 30 minutes
Arrêté à: Plage des Canebiers, Saint-Tropez, Côte d'Azur - Côte d'Azur, Provence-Alpes-Côte d'Azur
Visitez la baie de Canebiers, également connue sous le nom de «Baie des millionnaires». Amarrez-vous et profitez d'une baignade, de la plongée avec tuba ou du paddleboard autour du bateau.
Durée: 2 heures
Des détails
Durée: 4h
Niveau de forme physique requis: faible.
Apportez un maillot de bain si vous voulez sauter dans la mer!
Apportez une serviette et de la crème solaire.
N'hésitez pas à apporter des collations / boissons / pique-nique pour le bateau. Nous avons une glacière à bord.
Ce qui est inclu?
Surcharge d'essence
Frais de skipper
Tuba
Stand Up Paddleboards (SUP) and other watersports equipment, buoyancy aids etc.
Qu'est-ce qui n'est pas inclus?
Déjeuner - Nous pouvons nous arrêter quelque part pour le déjeuner, ou vous pouvez apporter un pique-nique à manger sur le bateau.
Drinks and Snacks – Please bring your own. We have a coolbox on board.
Point de départ
Nous viendrons vous chercher à «Accueil» sur le ponton (à côté de la Capitainerie) indiqué sur le plan ci-dessous. Il y a un grand parking bon marché (et gratuit en dehors de juillet / août) au parking de la plage juste à côté de l'avenue de la Plage.
Veuillez noter
La confirmation sera reçue au moment de la réservation
Non accessible aux fauteuils roulants
Proche des transports publics
Les nourrissons doivent s'asseoir sur les genoux
La plupart des voyageurs peuvent participer
Cette expérience nécessite du beau temps. S'il est annulé en raison du mauvais temps, une date différente ou un remboursement complet vous sera proposé
Ceci est une visite / activité privée. Seul votre groupe participera
Vous pouvez présenter un bon papier ou électronique pour cette activité.
Politique d'annulation
Nous facturerons des frais d'annulation de 100% si la réservation est annulée 48 heures ou moins avant l'événement.