Adventure Sports St Tropez on Channel 4's A New Life In the Sun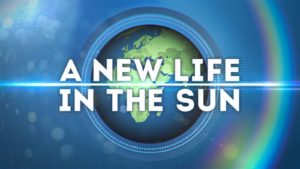 A New Life In The Sun filmed Matt Dale and Adventure Sports St Tropez over a period of 15 days in our 2018 season. You can see the results on Channel 4 from 25th-28th February and on Channel 4 On Demand (4od)
In February 2018 television production company TrueNorth phoned Matt Dale and asked if Adventure Sport St Tropez would like to appear on the new series of A New Life In the Sun. Matt thinking this might be a Come Dine With Me-type comedy programme initially declined, but when asked if he'd seen any of the series before had to admit he hadn't. So… a quick binge viewing later and Skype call with the Assistant Producer, and the deal was done. The programme actually looked pretty cool, funny and hell.. why not? Probably be good fun taking part!
Footage was filmed of several of our guests coming to visit over the season, and some of the activities they got up to – boat trips, kayaking, stand up paddleboarding, kneeboarding, kayaking, snorkelling, and of course(!) wakeboarding – lots and lots of that!.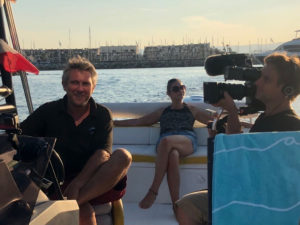 The process was pretty strange to start with and a little nerve-wracking, resulting in a few silly mistakes that are sure to be shown. But, as the weeks progressed it became great fun and we looked forward to welcoming the camera guys each time. In the end, it was a shame to finish the filming process, but we hope we see some of the team out here again in future seasons!.
Look out for guests starting from scratch learning to wakeboard and stand up paddleboard, and see how easy and fun it is. You might also catch one guest who had to stay an extra week because he lost his passport! (an extra week of water sports and sun = he didn't mind too much!). Also featured will be Adam from Conrad Visuals who came out to film our impressive Promo Video that gives you a true flavour of a typical week (we love it!).
Want to keep up-to-date with what we're doing this season? Like our Facebook page here. Want to come and join us this season? Book your trip now!